La Larai
---
Carolina Costa | Portugal, 2023, 16'
From an early age, José Celeiro finds in music the spirit for life. Today, he shares this passion by opening the door of his "House of Concertinas" to anyone who wants to enter.
Protagonists: José Celeiro, Ester Celeiro, Marta Celeiro, Sara Gonçalves, Ramon Estevez, Manuel Monteiro and David Esteves
Director: Carolina Costa
Photography: Patrícia Leal
Sound: Tomás Oliveira
Production: AO NORTE
Raiano
---
Marina Schneider | Portugal, 2023, 19'
Luís Carlos Gonçalves is an emblematic sheep shepherd and former smuggler who works in the village of Fiães. Born and raised on the margin between Portugal and Spain, Luís is neither from here nor from there. From a guest character to becoming part of the team, Luís directs the camera and gaze towards the immensity of the intermediate point, transforming a film about the border into frontier cinema. In this frontier film, the border between two countries is the setting for us to question the nuances between what separates and unites places and generations, languages and dialects, fiction and documentary, team and character.
Intervenient and co-criador: Luís Carlos Gonçalves
Director: Marina Schneider
Photography: Amanda Triano
Sound: Inês Dixe
Production: AO NORTE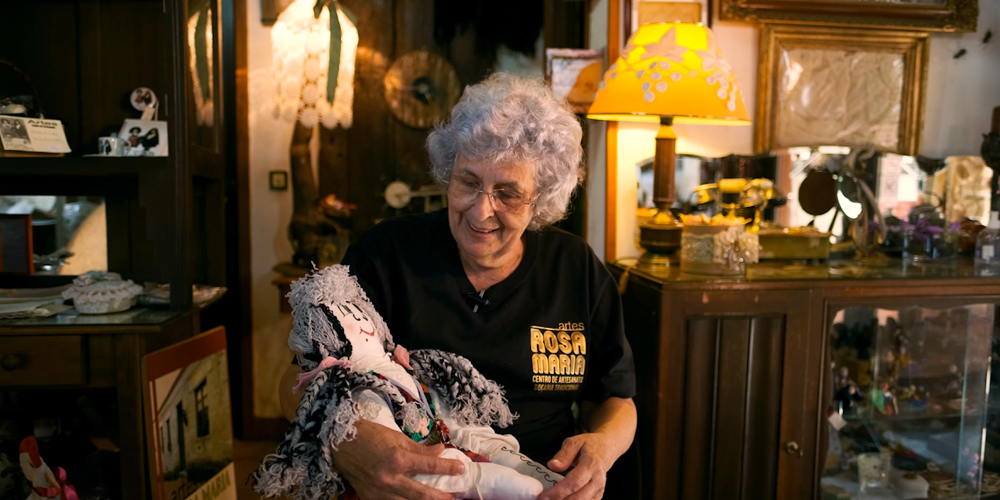 Remembrance
---
Cátia Alpedrinha | Portugal, 2023, 15'
Rosa was born 66 years ago in Mozambique, a country she loves and hopes to one day be able to return. "A free and happy land" she recalls. At the age of 19, due to the war, her parents returned to their homeland, Melgaço. Rosa, as an only child, is forced to accompany them. Although she never studied Fine Arts, her passion as a girl, she ended up opening a Crafts Atelier when she became unemployed, and making her living about the art. At the Atelier, she uses art as a refuge, creating memories that travel with tourists visiting the village, while Rosa "travels" through memories of her past in Mozambique.
Director: Cátia Alpedrinha
Photography: António Freitas
Sound: Francisco Pinheiro
Production: AO NORTE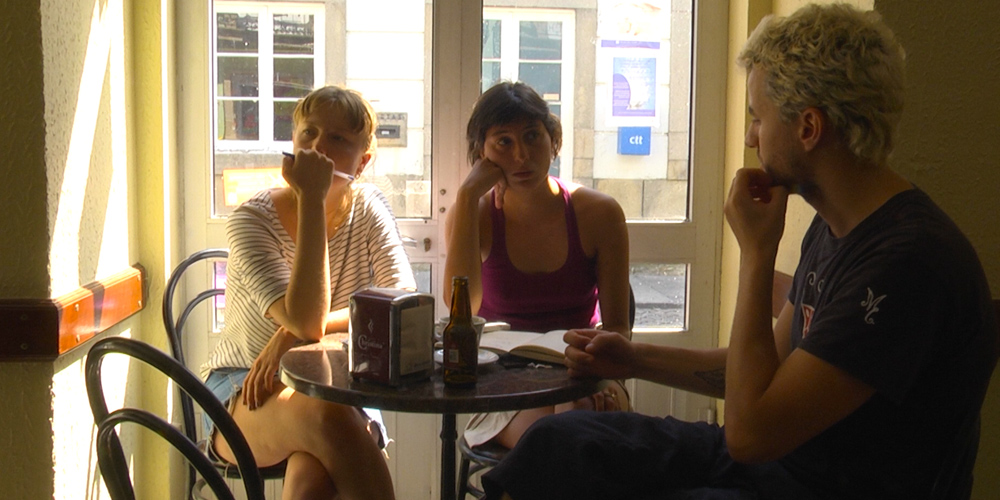 We agreed at 3pm with Filipa and she didn't show up
---
Ana Almeida | Portugal, 2022, 15'
Filipa agreed to meet us at 15h00 and didn't show up. We went looking for her around Melgaço. People lead to people – a real journey, in a territory that reveals itself, and also revealing the connections between people and things. On foot, or in our Citroen Saxo, we travel around Melgaço and its stories... We sat down and chatted with almost everyone we passed.
Director: Ana Almeida
Photography: João Renato
Sound: Stephanie Kyek